In our digital age, no matter your age- a professional headshot is a critical component of a polished personal brand.
For anyone older than the era of Selfies, Instagram and Snapchat, having your photo taken, let alone having it be so publicly accessible, can be quite uncomfortable. Even stomach churning. We get it. But what we also get, is how standing-out allows you to stand-up and start-up. So move past the hurdle and take your shot- literally!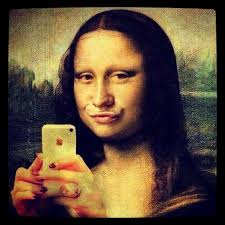 At THE JILLS we're passionate about Personal Branding, since we recognize that without a story to tell and an awesome book cover to sell it, often amazing talent may sit dusty, never to be found. Sadly, we've seen it happen too often, particularly with anyone born well before the iPhone era. It's the reason why we lead so many Personal Branding workshops and presentations, making sure that anyone, especially solo professionals, can market themselves well within today's high visual standards.
Putting your face forward is one way to carve out a unique brand identity, one that best showcases your personality and style. A great headshot is the anchor of today's personal branding. It reflects your style, confidence, and a bit of your personality. It humanizes & personalizes your skills and expertise. So we are boldly stating that you need a GREAT headshot, not just a good one to put your best foot- and face- forward. Follow our tried and true guidelines below to revamp, or altogether reinvent your headshot.
1. SETTING: Your personal brand should tell a story about who you are, what you bring to the table and set a specific tone. Select a locale that cues up your area of interest, such as: an art gallery for Creatives, a natural park setting for Environmentalists, a library for Researchers, a coffee shop for Writers, a sleek black backdrop for Techies, a lab for STEM Scientists. Ask yourself, if you are the main character in your play, where is the stage set? This is not your vacation selfie, not shot in a bar with your mates. The setting says "you" but it also first and foremost must say "professional".
2. WARDROBE: As in any compelling shot, chunky shapes and strong contrasts make the image interesting. Think about your setting and what will set best against it to jump-out, versus blend in. Your colors should be bold, and patterns can be an excellent visual to tee up your style vibe. Just make sure the pattern isn't too jumpy, or it will distract from your bright happy face. Scarves, hats, necklaces, earrings, bracelets are all great accessories to bring into the scene, providing that they speak to your style and speak it loudly, in terms of scale and impact. Layering lots of necklaces can work too as an alternative to one statement piece. Your headshot outfit represents your work day, on your very best day. It shouldn't read party or picnic.
3. ART DIRECTION: This is where the true flavor really ramps-up the overall image impact. An interesting pose and face position adds to your unique shot. Don't be afraid to try an angle that is outside of the traditional face-front straight on composition. A slight high-hover can be successful, as can a sideways full or 3/4 turn that plays up your face. Asymmetrical poses with you off to one side or the other, can make for a very interesting and memorable shot, too. Just a caution, though, that this approach may be limiting on certain applications. If you like it, go for it.
4. EXPRESSION: You absolutely need to honor where your comfort is with the tone that you want to project, but the general rule of thumb is a friendly, happy, approachable mood. Your head shot often now serves as your first professional introduction, so think about how you want your new connection to "meet you". A more serious non-smile can also work, but just be sure that you aren't saying somber.
Lastly, Ellen DeGeneres can pull it off as only she can, but cheeky or silly never works for a professional headshot. Seriously, never.
5. COMPOSITION: Once you have the setting, wardrobe, and expression feeling right, the next step is to crop the image so that your face is the main focus. This typically means that you will make up about 3/4 of the whole image. Keep that in mind when you are selecting your accessories and outfit. Just the top pop of it shows up in the final image. Not often, but on occasion, a fun head-to-toe shot is the best way to sum up your setting and story. In this case, every detail truly matters, and there should be nothing in the background that doesn't belong there.
6. STYLING: An all too often forgotten step in the photography process- even by photographers- is the styling. Styling can be what sets apart a great shot from a just ok one. Styling means you- or a trusted and creatively-critical eyed friend, checks for: fly aways hairs, smudges on the cheek, smudged lipstick, a run-away toddler in the background, a crooked necklace, one collar tucked in & the other left out, wrinkles on a blouse, a dry-cleaning ticket on the outside of a jacket sleeve (this actually happened, and was a bear to edit out). The key take-away here is to plan the big idea of the shot, but also don't forgot about the tiny details. You'll be so happy you took the time to correct these little nuisances on set, instead of trying to edit later or having to scrap the series.
7. CAMERA CONSIDERATIONS: For the best lighting, take the shot mid-day, if possible and have the sun shining from behind the camera. One of the best lighting set-ups is indoors near a window, which creates soft shadows for depth and helps the skin to glow. You can work solo with a selfie stick and a black or white foam core board placed behind you. Or, you can ask your friend to man the camera. Today's lastest phones have fairly decent resolutions so if need be, use a phone camera in a pinch rather than not updating your head shot at all. But no doubt, a pro is the best route to ensure high quality.
8. EDITING: If you're going the self-serve approach, you too can utilize available photo editing tools or apps, to brighten up the saturation, remove blemishes, and smooth out any distractions. This is a nice to do, rather than a need to do, but it will certainly polish up the overall image.
In addition to the excellent head shots in the Jills Gallery, here a few more examples to get you thinking...